Carrie Anne's study method / French mindset : Membership Archives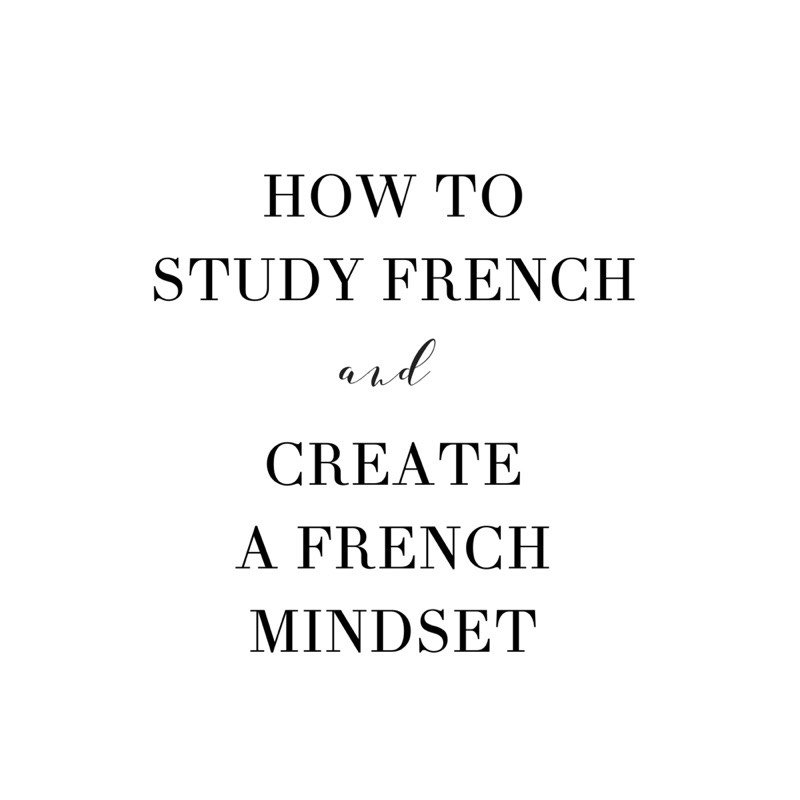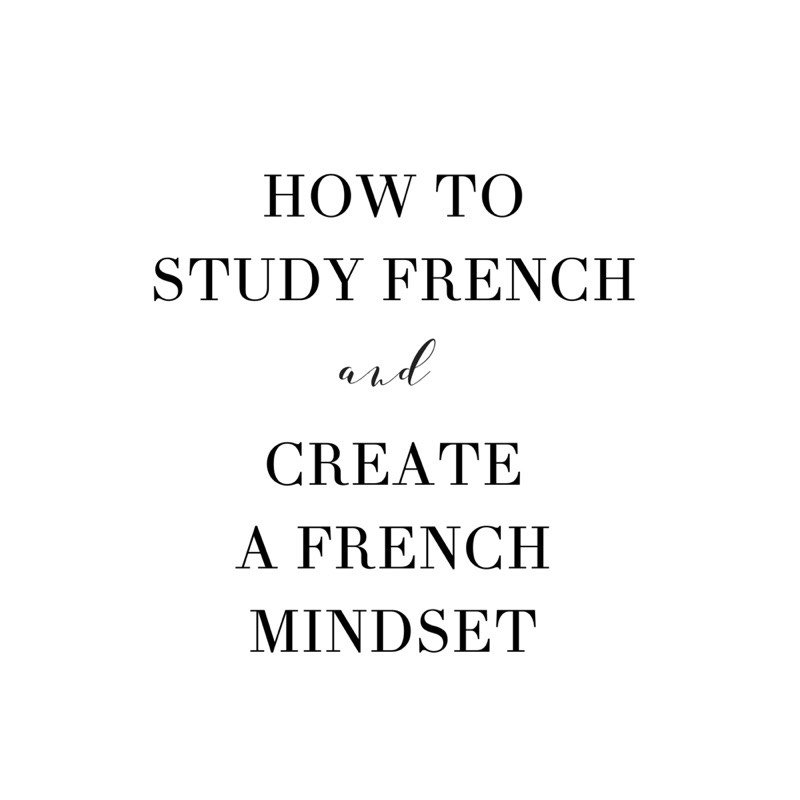 Carrie Anne's study method / French mindset : Membership Archives
This is the self-study, archived version of the January 2019 Membership. It included a collection of excerpts from Carrie Anne's French culture & personal development series about style, balance and well-being. The grammar topic was Carrie Anne's unique study method and a Speaking List complete with verb conjugations, useful phrases and pronunciation warm-ups to help you incorporate it into your French learning routine.
Suitable for all students, especially those with an interest in increasing their capacity to memorize and those with an interest in personal development through the lens of French culture, you will receive a link to download your 20+ page e-book and 2+ hours of audio upon completion of your purchase. Please find an excerpt from its e-book below :
'This month is all about exploring different facets of the French mindset, French culture, your relationship to the French language and how to learn it once in order to speak it forever. I am sharing with you excerpts from my French culture programs as well as revealing my personal method for learning a language and making it yours forever. I will show you how I studied French and developed the relationship that I have with it today. Janvier is going to be inspiring, tranquille and a beautiful set-up for the many possibilities for your French Journey in 2019. You will start 2019 with a new method for studying, one that will bring calm and joy into your French Journey. Being more organized and also being easier on myself are two of the wonderful qualities that French culture has gifted me with. Great power lies in the focus that they bring. I will show you how to apply them to your French studies. (Besides, it's simply so chic to be organized and kind to yourself.)'
Click HERE to join the Membership for $39. Your way to stay connected to your French, to learn new concepts and to reacquaint yourself with familiar ones. Created for you in Paris by Carrie Anne.
Kindly enjoy our members' reviews below :
The monthly membership has been everything I knew it would be from taking other courses with Carrie Anne ... and then even more!!! She presents so much valuable content and then always adds extra. I am grateful to Carrie Anne for her generosity in offering such incredible value for the money. She truly understands the challenges an Anglophone faces in learning to speak French fluidly and gently guides us on our journey in her own unique manner. I am excited to see what she has in store for us in 'novembre'.
- Peg, Connecticut
I am LOVING this! Wow, we are getting so much for this membership. So many great lessons already with just « en ». I was surprised and thrilled at how much you're giving for that price.
- Lauri, New York
Not even through the audios yet and I have chills! Learning so much! It's a great program! I can't wait to see what is up for next month.
- Kieran, Paris
The monthly membership has been the best way to practice my French on a regular basis. Because it's not for beginners, we are able to dive into concepts that build on the knowledge I already have. I've been reminded of concepts, but I've also learned practical things not taught in a traditional course. I couldn't recommend it more highly!
- Marina, Missouri
I was absolutely NOT expecting this! There is a TON of material here. This program is an incredible value for the money!! I hope people realize how generous this is...and you are!
- Rebecca, Oxford
I love to listen to Carrie Anne's soothing voice speaking clearly and eloquently to guide my pronunciation and understanding!
- Jennifer, Los Angeles
Kindly enjoy testimonials from students who have experienced Carrie Anne's coaching style below :
Carrie Anne is extremely genuine. Her work and class content is thoughtful, engaging and tasteful. I've grown to expect nothing but the best from her.
- Bonnie, New York
After six years of taking French lessons, I still did not feel comfortable speaking the language. I came across Carrie Anne's daily pronunciation emails, and after a few days, I knew that her program was exactly what I was missing. My ability to speak French has improved dramatically! The French teach French in a methodical way that isn't really practical for making everyday conversation, while Carrie Anne's approach works from day one. If you want to learn the language, French is Beautiful is the way to do it.
- Jordan, New York
Learning French should not be a chore and it isn't with Carrie Anne. She has taught me to slow down and enjoy my journey with the French language.
- Sarah, Chicago
Carrie Anne makes learning and brushing up on French enjoyable. I started the Comprehensive course in early August and studied when I had time throughout the week. I found the way she created the material to be enjoyable and so helpful to making me feel confident in my ability to speak French. I would truly recommend this to anyone looking to connect and enhance their French speaking skills!
- Katie, Chicago
What a joy it is to study with Carrie Anne and remember all that initially drew me to French, France and her marvelous people!
- Rebecca, UK
If Paris is a moveable feast, then Carrie Anne is the Michelin starred chef of French teachers. I have been lucky enough to spend the past three months studying with Carrie Anne. It is such a breakthrough to listen to Radio France or watch a movie in French and begin to know what is being said. It is a dream come true to order in a restaurant or be understood when asking a question while traveling in France. This framework provides an amazing foundation I can build upon and continue moving forward in my French Journey. And thanks to Carrie Anne, I have come to see that it is a journey. As an adult learner I am coming to terms with the challenges of incorporating the class into my daily life and it has become the thing I do for me that breathes beauty into my day. Merci mille fois Carrie Anne !
- Pat, Maryland
As this course is delivered completely digitally, returns and/or refunds are not available. We encourage you to enjoy all of the available free content on our Instagram, Facebook, Twitter and SoundCloud accounts to determine if Carrie Anne's method and coaching style are right for you before making your purchase.